The team for our 2021 edition has yet to be determined.
Below is the team for the 2020 edition
Lee & Fabienne Easton from UK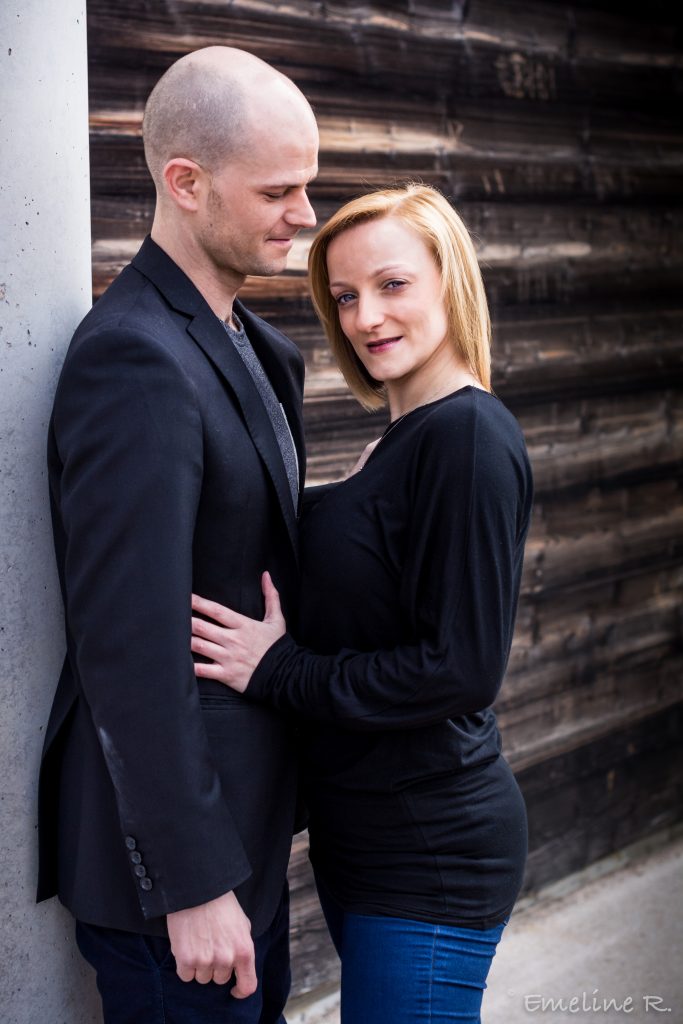 Fabienne started dancing from a young age taking Ballet, Tap & Jazz. Later as a teenager she began Hip Hop, Cheerleading & Linedance.
She won mutliple World titles in linedance on her way to becoming the 2010 UCWDC Superstar World Champion.
Lee started dancing at 15. His Nan took him to a Linedance class and he was hooked immediately. Lee didn't look back and soon began competing in Line dance, then Country Couples and soon after focusing on WCS as an individual style.
Lee & Fab are now both based in London, England, UK where they have been dancing together for the last 15 years in West Coast Swing and Country competitions. Their passion for each other and dance that is clear every time they step on to the dance floor. They move together as one and focus greatly on fluidity and 'feel' in their training.
L'équipe pour notre édition 2021 doit encore être déterminée.
Ci-dessous la team de l'édition 2020
Stanley & Maïna from France
Maïna discovered West Coast Swing back in 2013. She has been training with her WCS models: Virginie Grondin, Virginie Massart and Torri Smith. She has been competing in France, but also internationally and is now an All Star WCS dancer. What she enjoys the most are routines. In 2018, together with her partner Stanley, Maïna placed 4th in the Rising Star division at the US Open Championship, the most prestigious WCS competition. Her style is very fluid and elegant. Maïna also enjoys teaching WCS very much. She is very precise and focuses on her students' technique and styling.
Stanley : As far back as he can remember, Stanley has always loved and enjoyed dancing. He started couple dancing with salsa and rock'n'roll. He discovered West Coast Swing in 2009 and fell in love with the elegance and fluidity of this dance. He is teaching regular West Coast Swing classes in Rouen (France). Stanley has trained with Maxence Martin and has also obtained his Professional Dance Instructors Association certified by Mr Robert Royston. He is a renowned and well respected dancer competing in the All Star category. With his very friendly and sociable approach, Stanley is a well sought after teacher and judge, and wants to share his passion for this dance with tons of humour in order to take people to the next level.
Xi & Matilda (aka MaXilda) from Germany and Sweden
Matilda has a master's degree in teaching dance and a diverse background including ballet, jazz, contemporary, social latin dances, belly dance and pole dance. She discovered WCS in 2010 and fell in love with its complexity and versatility. Since then she has been travelling, competing and training continuously with the best instructors in the world. Today she is competing at all-star level, teaching WCS full time internationally and judging competitions regularly. On the social dance floor Matilda is known for her creativity, connection and dialogue skills. In her classes she strives for a balance between playfulness and discipline for the students, and puts equal emphasis on the leader's and follower's role in the dance.
Xi has been teaching dance for the past 17 years and runs several successful dance studios under the brand Tanzraum in Cologne, Germany. He started his career in latin ballroom and after 8 year of competitive dancing he also discovered social dances. After bachata, salsa, kizomba and zouk he finally found WCS. Fascinated by the musicality, creativity and freedom he started travelling around the world to dance and learn more. In february 2017 he became Germany's first all-star level dancer and is now judging and teaching internationally. On the social dance floor he is known for dancing all night long, with everybody and a charming smile on his face. In his classes he is passionate about the students' progression, but also strives for a relaxed and entertaining learning atmosphere.
Naomi Hulbert has been dancing since the age of 3, competing in multiple dance forms including Line dancing and Salsa, collecting world and european champion titles. After training professionally in contemporary dance at the prestigious Laban she fell in love with WCS. She's been dancing WCS for 12 years, working her way up to be one of the most loved UK followers and competing at AllStar level around the world. Sassy and full of attitude on the dance floor, her fun bubbly personality shines through when she shares her depth of knowledge and dedication to growing the community. Her goal is to empower people to enjoy and love every dance they have